Hound Pups-DALLAS, and his sister VICTORIA (adopted) – Came From Texas to Last Hope..
From their rescuers in Texas:
"These super cute pups were found in a known dumping area out in rural Dallas County. They are SO SWEET and lovable.
Is there anything goofier or more lovable than a hound pup? So happy to have been picked up.
Finder believes them to be a young male and female. Clearly siblings. They appear to be maybe 5-6 months old but this is best guess. Please won't you help save them. Please? Available together or individually. "
DALLAS & VICTORIA are delightful dogs. DALLAS should be good with kids 6 or older.
  He is an extremely sweet dog.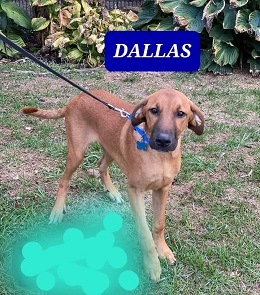 I've found my forever home! Thank you!