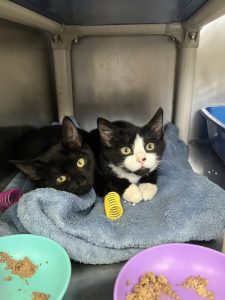 ADELE sings: " HELLO." She belongs to Last Hope's vocal super star litter who at 12 weeks old were rescued outside an assisted living facility. ADELE, dressed in a perPETual tuxedo is always ready to perform a concert. This sweetie is at Petsmart in Huntington. ADELE, ARETHA make a dynamic kitten chorus. They are 3 months old. Each kitten is ready to take her act on the road and into a Loving Home.
If you are interested in learning more about her, please send us an email to adoptions@lasthopeanimalrescue.org or fill out an application from our website.
Come visit me at the PetSmart in Huntington Station, New York.
[contact-form-7 id="18343" title="mfmchugh"]