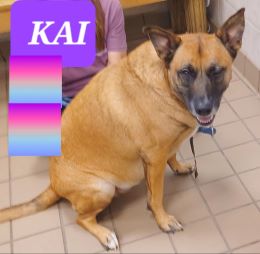 KAI LOVES KIDS.
This sweet Shepherd mix first came to Last Hope as "LUCY" on a Georgia rescue transport in January 2021.
She was adopted then, and lived with a family with 2 young girls for two years, but was recently returned to us through no fault of her own or of the family.
Her original family's circumstances changed drastically, & they are going through financial hard times.
KAI has adapted well to her surprise homelessness, and appreciates attention & belly rubs from our many doting volunteers.
KAI is strong, and has gained weight so she is getting leash walking refresher courses.
She likes other dogs, and would be thrilled to find a family to embrace & exercise her wisely.
Come visit me at the Dog Adoption Center.
[contact-form 3 "Dog Adopt"]