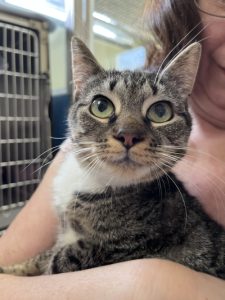 APRIL Heard JUNE is called "Adopt A CAT MONTH". She also knows JUNE is almost over. Since she is still a kitten & won't have her first birthday until August, APRIL is worried & confused. She thinks she has to be Adopted in June, but JUNE will be over in soon. Please explain to APRIL that she can be adopted in other months too. She doesn't have to wait until next JUNE. APRIL is a bit naive yet super sweet because she was seized from a hoarder house, taken to Town of Hempstead Shelter, spayed, then moved to Last Hope and is now alone in a cage at Last Hope in Wantagh. So much has happened to her. this month. We don't want APRIL to be disappointed if she isn't adopted in JUNE too.. However, wouldn't it be wonderful if she was?
If you are interested in learning more about her, please send us an email to lasthopeadoptions@gmail.com or fill out an application from our website.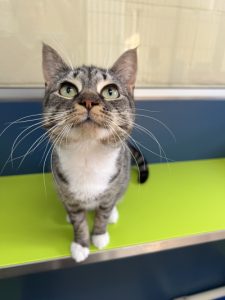 I've found my forever home! Thank you!