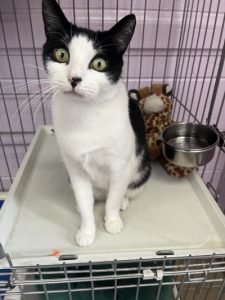 What do you mean "I don't have a home yet?" What does that mean? Why doesn't anyone want me! My name is MAMA SADIE I am 3.5 years old and after raising my silly, rambunctious babies, I am ready to be the spoiled queen in your home. I really don't seem too happy around other cats so I would love to be your only baby.
I am super sweet, super playful, and make the silliest faces imaginable. I'm a great cat and will be your very best friend.
If you are interested in learning more about me, please send us an email to adoptions@lasthopeanimalrescue.org or fill out an application from our website
I've found my forever home! Thank you!