BABY GIRL is a Dog Dream.
How is it that she wasn't scooped up quickly to be adopted?
BABY GIRL is a 1 year old Shepherd/Hound from Kentucky. She cheerfully greets everyone, likes other dogs & appears good with kids.
BABY GIRL may just be the epitome of Family Dog Potential.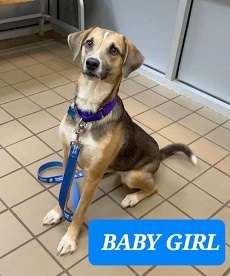 I've found my forever home! Thank you!