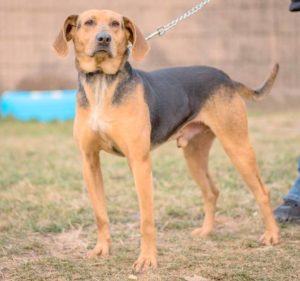 BARON doesn't need a castle.
All he wants is a loving home.
Our handsome Hound mix from a Kentucky shelter , about 3, is painted in a Bloodhound color scheme. BARON is strong and energetic.  He gets along with kids & other dogs but not with pets of the feline persuasion.
BARON was a good boy at the LI Vette Car Show..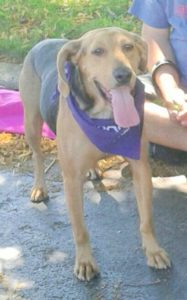 I've found my forever home! Thank you!