TOM is your basic Beagle- friendly and happy to be around people.
He's about 5, and is yet one more Beagle discarded  in a rural Southern county.
TOM was at Bowling Green shelter at the right time because he was chosen to come to Last Hope on a rescue transport.
TOM does well with another dog, and will be a good fit with older kids. He would benefit from a dog savvy owner who will help Tom transition from a country Hound to a Hound inside a loving home.
It's time for TOM to have a real family. Come meet him at our Last Hope Adoption Center in Wantagh.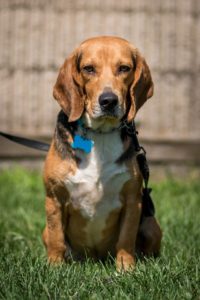 I've found my forever home! Thank you!