BRUNO is the BEST:
* Rescued via Georgia transport
* A Good Boy.
* 8 months old, about 23 pounds.
* Loves kids, cats, other dogs.
*Plays gently with our shy dogs and helps them to relax around people.
* Walks well on leash.
* Surrendered in Georgia
   because of landlord issues.
* Kenneled at Georgia shelter with another dog.
* Super Sweet
* Great Family Dog Potential
* Come to our Wantagh Dog Center to meet BRUNO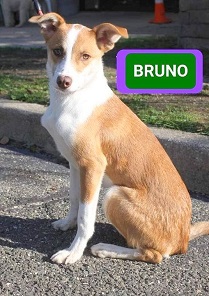 I've found my forever home! Thank you!