BUD Wants to Be Your Best Buddy.
He's a 5.5 year old Pointer mix found emaciated in Georgia last June.
He's since put on weight, and is a sweet snuggler.
BUD is just right for someone looking for a low-key dog who would be a good fit with low-key dogs, and kids 10 or older.
BUD would love to settle into a comfy routine with people who are relaxed like he is.
Meet BUD at Last Hope in Wantagh.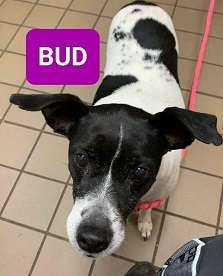 I've found my forever home! Thank you!