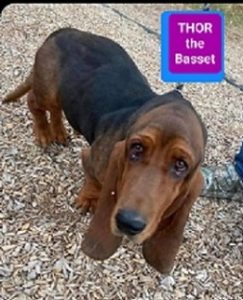 THOR a 2 year old red and black Basset Hound found his way to Last Hope on a Kentucky Shelter Transport.
In typical Basset style, he announced his arrival by baying he was here,
He weighs 41 pounds and should appeal to all "Nothin' But a Hound Dog" Devotees.
I've found my forever home! Thank you!