Preview of D.T. from Georgia
D.T. is the perfect Petite Pup Package.
He is traveling to Last Hope now on a Georgia rescue transport.
He is very good with other dogs, including his kennel mate. And really likes young children.
A loving and sweet 1 year old Feist mix (30 pounds).
D.T has great Family Dog potential.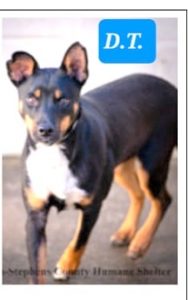 I've found my forever home! Thank you!