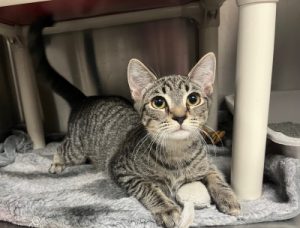 Dallas is a curious little fella and is eager to jump out of his cage, into your arms, and into a life filled with lots of toys, love, and cuddles. Dallas is about 5 months old now and is eager for a chance to find a family who will love him. He is intrigued about life outside of his cage and is looking for a family that will help him realize how awesome life can be for those lucky kitties that get to have forever homes.
If you are interested in learning more about them, please send us an email to lasthopeadoptions@gmail.com or fill out an application from our website.
I've found my forever home! Thank you!