DROP- Please Don't Ask About This Sweet Dog's Name
We have no idea where her odd name "DROP" came from.
But we do know that this young, endearing smooth Terrier mix came from a crowded Georgia shelter & she is outgoing & loving.
She is between 1-2 years old, weighs 25 pounds and needs a wonderful home and much better name.
..To meet DROP by appointment at Last Hope in Wantagh, please complete and submit a dog adoption application found on the Last Hope website homepage.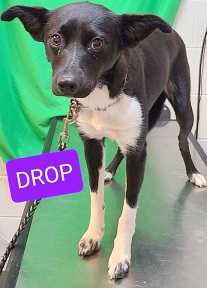 I've found my forever home! Thank you!