Miss FEISTY is a tiny Terrier- about the size & shape of an Italian Greyhound.
She is a new rescue arrival from Kentucky- and as sweet as can be.
FEISTY is 5 years old & 19 pounds. She just finished her treatment for heartworm. but Last Hope will continue to monitor her heartworm status.
We'd love to place once-neglected FEISTY into the " lap of luxury".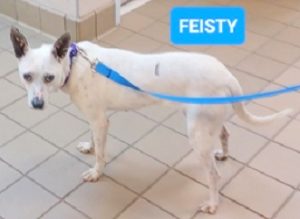 I've found my forever home! Thank you!