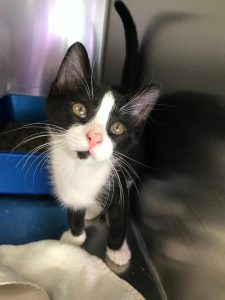 FELICIA is ready to be your new best friend.
Felicia and her siblings were rescued in Island Park as teeny tiny babies and then they hit the jackpot with their foster mom.
They have since been in foster care getting love, cuddles and lots of play time. They are super social, friendly and sweet kittens. Felicia is now about 3 months old and ready for adoption.
She loves to play and enjoys being a carefree kitten. Now all that is missing is a forever home.
If you are interested in adopting Felicia, please fill out an adoption application from the homepage of the website.
I've found my forever home! Thank you!