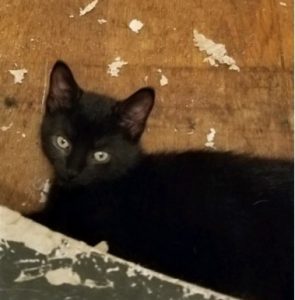 Fez is an energetic little boy who loves to play all day. He is just full of energy and will entertain you. He is interested in everything and everyone that is around him, and has a powerful purr.
He was born in mid-March and rescued in Oyster Bay at 9 weeks old. In his foster home, FEZ met dogs and a 2 year old child.
Fez will make an excellent companion and would love to join a happy family.