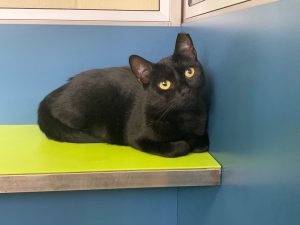 KAYLA's 1st Birthday was in May.
She didn't receive a FOREVER HOME- the Birthday gift of her dreams.
Kayla and her sister were trapped in Syosset at 8 months old. They were already spayed & ear-tipped which means someone else TNRed them.
Right now KAYLA and her sister Eliza are in a shutdown foster home with a Last Hope volunteer. If you are interested in adopting Kayla, please fill out an adoption form.
I've found my forever home! Thank you!