Say Hello to HAGRID, a Happy Hound.
This whimsical "Harry Potter" Beagle from Kentucky will enchant YOU.
He's only 1 year old, & tips the scales at 36 pounds.
HAGRID would like to thank each each person for welcoming him to NY.
VISIT him at Last Hope in Wantagh, and he will gladly Thank YOU in Person, or perhaps we should say
" in Beagle".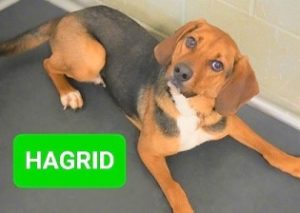 I've found my forever home! Thank you!