HANNAH was born on 4th of July to a now TNRed Mama cat from the Yacht Club cats left behind when their elderly feeder passed away..
Sweet HANNAH has slightly fluffy black fur, & a lovely purrsonality. She was trapped in Sept with her nautical siblings – SAILOR, REGATTA & MADISON..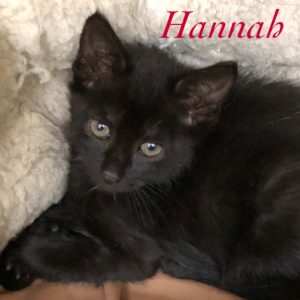 Named for Daryl Hannah as the mermaid from the movie "Splash", HANNAH would love to "splash" into YOUR life.
Looking for a mystical merkitten?
Then adopt HANNAH at Petco Wantagh.
I've found my forever home! Thank you!