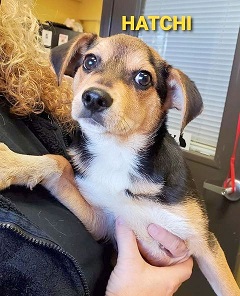 Hello! Here's HATCHI & He's Available for Adoption.
HATCHI is a petite male Beagle mix puppy from a crowded Kentucky shelter .
He's 3 months old & 14 pounds.
If it weren't for the snowstorms, potential hundreds adopters would be lining up at Last Hope's door to adopt a puppy so sweet & cute.
Please DON'T LINE UP- Instead-
To meet HATCHI by appointment at Last Hope in Wantagh, please complete and submit a dog adoption application found on the Last Hope website homepage.
I've found my forever home! Thank you!