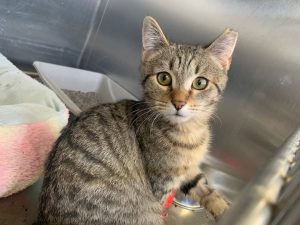 TABBY is "Tabbilicious"
This 5.5 month old kitten is a rescue from a crowded Georgia shelter.
She has been embraced by Last Hope on LI.
We don't want this little beauty to be here long, or have her think she went on a distant transport only to be exiled in solitude.
Do cats ever think about exile or solitude? Purrhaps..
TABBY is a tad shy, and quickly warms up as a playful sweetheart. Tabby needs a cat savvy owner who will work with her so she realizes life can be beautiful.
YOU can get a glimpse at TABBY here but to meet her up close by appointment at Last Hope in Wantagh, please complete and submit a cat adoption application found on the Last Hope website homepage.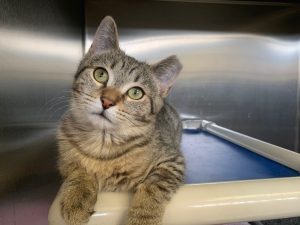 I've found my forever home! Thank you!