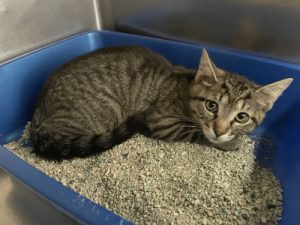 Meet IGGY
He & 4 littermates were rescued outside a JFK Airport hotel at 6 weeks old by #JohnDebacker.
They were born on or near Halloween.
You can see LOLLY , IGGY's sister peeking out from behind him. She has already been adopted, leaving IGGY the only of the airport hotel kittens to need a Home Sweet Home.
IGGY promises he will land softly with YOU, and the only turbulence he causes will be playful.
Deal? If so, IGGY is at the Last Hope Wantagh terminal waiting for YOU.
If you are interested in learning more about him, please send us an email to lasthopeadoptions@gmail.com or fill out an application from our website.
I've found my forever home! Thank you!