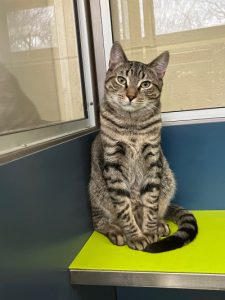 DAEMON was found in a Westbury schoolyard at 16 weeks old. This dashing, dark tabby fellow is presently 8 months old, and patiently waiting to be chosen. He deserves a throne to call his own. Nothing regal or fancy. DAEMON prefers a loving home where he will be pampered from now on. Daemon is a bit shy but warms up once he gets to know you and feels safe.
Meet DAEMON at Last Hope Cat Adoption Center in the kingdom of Wantagh. If you are interested in learning more about him, please send us an email to lasthopeadoptions@gmail.com or fill out an application from our website.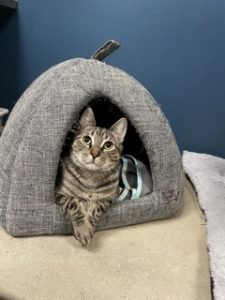 Come visit me at the Adoption Center in Wantagh, New York.
[contact-form-7 id="18343" title="mfmchugh"]