*Last Hope Loves LUCY, especially Beagles named LUCY.*
This LUCY was a last minute addition to our Georgia transport list over the weekend.
Even though we were already getting 15 scheduled new dogs, we couldn't leave this sweet 7 year old Beagle LUCY behind when the shelter plea for a rescue to take her was posted after the many others.
Gaze at the look of love in her eyes.
LUCY is beckoning YOU to take her too.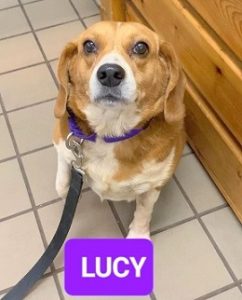 I've found my forever home! Thank you!