LULU is a LOVE,
LOOKING for SOMEONE to LOVE HER.
LULU , a 10 year old lady, became a substitute passenger for a puppy on our Georgia rescue transport. Remember-November is Adopt a Senior Dog month.
This spot on the trip should make all the difference in the world for this delightful dog so deserving of a responsible person or family to embrace her.
You can meet little LULU at Last Hope in Wantagh any day without an appointment as long as you are wearing a face mask.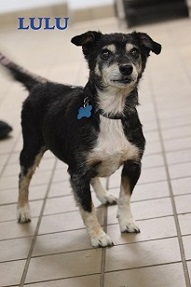 I've found my forever home! Thank you!