Miss OREO is  a 50 pound 10 month old puppy  decorated in big white and black splotches who arrived on a Kentucky rescue transport.
Here's to OREO's bright future & her NEXT National Dog Day.
Oh, by the way, YOU can meet Miss OREO at the Last Hope Dog Center in Wantagh.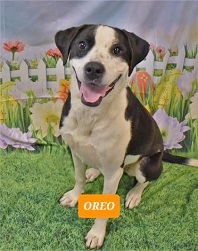 I've found my forever home! Thank you!