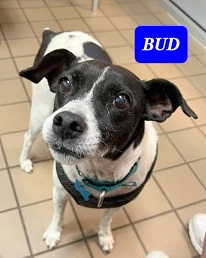 BUD Wants to be YOUR Best Bud.
He Deserves the Kindest of Homes to Make Up for His Sad Past .
This petite Pointer mix ( much smaller in "person") was found starving & emaciated in Georgia. He's 5  years old, and about 26 pounds.
A foster took him from the Georgia shelter to build up his body & refresh his soul.
BUD put on weight, and got along well with her dogs. He relished life as a couch potato..and would love to continue more soft, down time in the future with someone or a family who will cherish him, and continue to pamper him.
Yes, BUD Wants to Be YOUR Best BUD.
Meet this Patient Pointer at Last Hope in Wantagh.
I've found my forever home! Thank you!