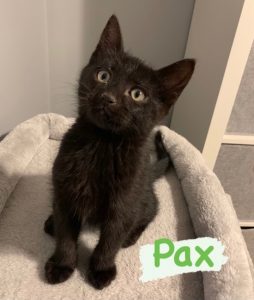 Meet Pax, a sweet boy waiting for his chance at a happy ever after.
Pax is a 3 month old beautiful boy currently hanging out at Petco in Syosset as he charms everyone who passes his cage. He is the last of his siblings waiting for a home. Is is true that they save the best for last?
Fill out an adoption application from the home page of the website and you just might find out if this is true!
I've found my forever home! Thank you!