Meet Miss MUFFIN
This sweet longhaired Beauty was trapped in Huntington Station when she was tinier & then fostered in a home where she was socialized .
MUFFIN was spayed on May 19th, and needs a few more days of recovery before she can meet her public.
If you would like to be MUFFIN's public and/or prospective adopter, please complete and submit a cat adoption application found on the Last Hope website homepage.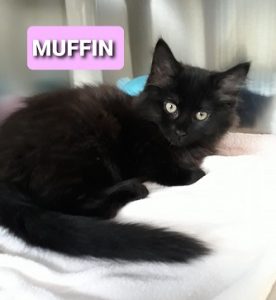 I've found my forever home! Thank you!