ROGER wants it to be "Roger & Out!" of Petsmart Bellmore so he can begin his life as a pampered pet.
ROGER & his twin longhaired brother ROY were rescued from beside a hot tub in a Hicksville yard when they were 10 weeks old.
These handsome boys are 4 months old now-fluffy, playful, purrfect in every respect.
Go Meet ROGER & ROY at Petsmart Bellmore.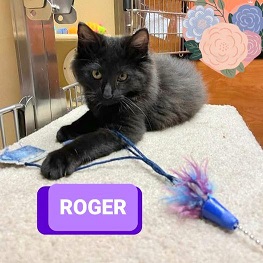 I've found my forever home! Thank you!