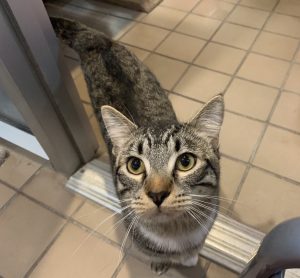 ROLO ROCKS!
This handsome tabby fellow belongs to our latest transport of Georgia Peach cats, gathered & saved from overcrowded GA shelters before coming to LI rescues.
He is 4 yr old, & more than lovable..He's smoozable.
Last Hope's quartet of Georgia Peach cats are hanging out together in the lobby Jungle Room .
To meet ROLO by appointment at Last Hope in Wantagh, please complete and submit a cat adoption application found on the Last Hope website homepage.
I've found my forever home! Thank you!