Boy, Oh, Boy! Look at ROY!
Longhaired ROY & his identical twin brother ROGER are waiting to be noticed at Petsmart Bellmore.
These adorable, fluff balls are named for the famous cowboy star from the TV of yesteryear.
Our Baby Buckaroos are 4 months old. They were rescued near a hot tub in a Hicksville yard at 10 weeks old.
ROY, ROGER or both brothers together would like to gallop off into the sunset to their Forever Home.
Hurry Up! Go Meet Them.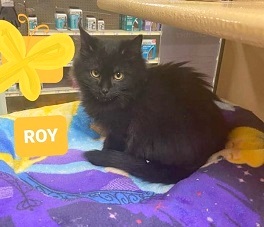 I've found my forever home! Thank you!