RUBY is a Gem- a Precious Gem
This young Hound is soft & sweet. She arrived  on a Georgia Rescue Transport. She is 1 year old & full grown at a slim 44 pounds. RUBY has plenty of puppyish energy, and  a desire to learn.
Come to admire RUBY at Last Hope in Wantagh.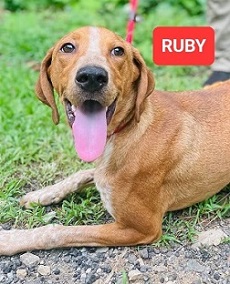 I've found my forever home! Thank you!