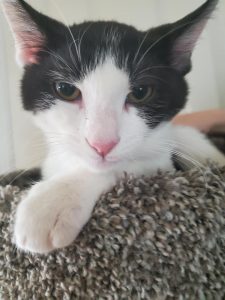 Did You Know Kitten "SAM, I AM" is the brother of "STANLEY who looks like a STANLEY"?
This adorable, little guy is just under 3 months old. When he was 7 weeks old, SAM, I AM was among the kittens trapped outside Burger King in Lindenhurst.
Actually, this Burger King is just across the busy street from where the Last Hope Dog Center used to be before moving to Wantagh.
SAM, I AM has "Seussical" qualities of cuteness.
From Wed through Sat. from 12:30 to 6pm, you can meet adoptable cats & kittens like SAM , I AM or STANLEY at Last Hope in Wantagh without an appointment as long as you are wearing a face mask.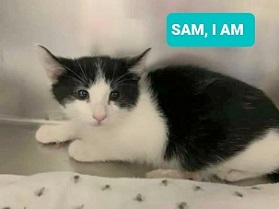 I've found my forever home! Thank you!