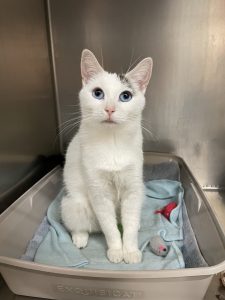 SNOWY is a Feline Fantastique.
She is so beautiful, inside & out.
This blue-eyed , young Mama was rescued off the streets of Forest Hills with her kittens.
SNOWY was spayed on recently , and just made her Last Hope adoption debut.
SNOWY is going to make her lucky adopter quite happy…(She whispered that to me.)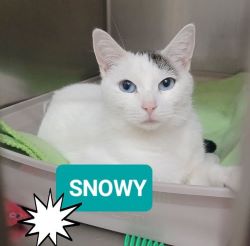 I've found my forever home! Thank you!