Please LIKE SPIKE..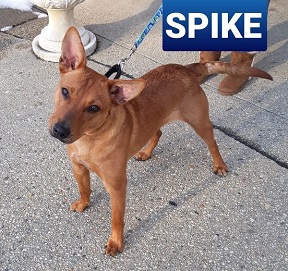 SPIKE is a smart and athletic Kentucky shelter rescue. He knows SIT, PAW, DOWN. He is enthusiastic & outgoing.
SPIKE has the potential to be a beloved family dog & a pup participant in performance events like agility, obedience, rally. He barks at other dogs when they walk past his kennel, but when on a leash, he does approach other friendly dogs in a playful way.
To meet SPIKE by appointment at Last Hope in Wantagh, please complete and submit a dog adoption application found on the Last Hope website homepage.
I've found my forever home! Thank you!