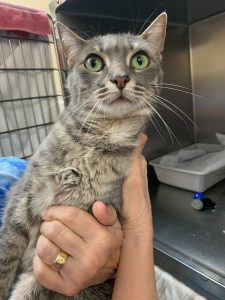 Meow, I am STELLA ?
Forgive my shocked face but I just woke up from a nap and wasn't ready for my close up just yet. I am a recent arrival to Last Hope and so far I'm doing well and enjoying it here.
I am about 2.5 years old and am a little shy, but sweet. I may seem apprehensive at first but once you pick me up and pet me, I relax and realize it's not so bad. I enjoy being pet and will also greet you with an adorable meow. I think I'll do well in a home with a family who allows me time to warm up and show my amazing true personality. Could that be with you?
So if you are interested in giving me my forever home, please fill out an application from the home page of our website.
Come visit me at the Adoption Center in Wantagh, New York.
[contact-form-7 id="18343" title="mfmchugh"]