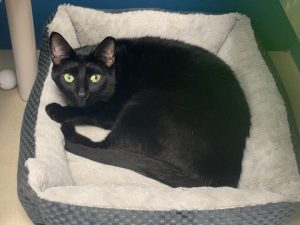 Greetings, my name is Syd, and I am a wonderful, loving cat looking for a nice home and an even nicer human to be my best friend. I am 3.5 years old and was adopted from Last Hope when I was a kitten. Unfortunately, my parents have split up and they had to give me back. I took some time to decompress but then I remembered this place and I remembered how sweet everyone is. This has made me feel comfortable again and I have once again begun to show my awesome personality. I am easy-going, mellow, and friendly. I will wake up and run right to the front of my cage to say hello! I really like people and I enjoy interacting with the volunteers. I like to think I am half entertainer and half couch potato. Isn't that the perfect match for your new best friend.
So if you are interested in learning more about me, please send us an email to lasthopeadoptions@gmail.com or fill out an application from the website.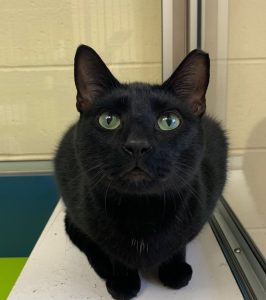 I've found my forever home! Thank you!