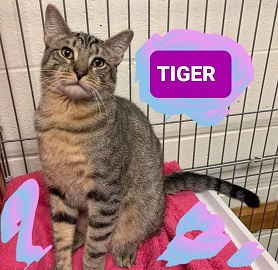 TIGER's Transformed into a Terrific Tabby.
He's waited his whole life- 10 months- to be someone 's feline main squeeze.
TIGER is one of 4 tabby brothers to move from Town of Hempstead Shelter to Last Hope months ago. When all 4 were caged together, they remained timid and frightened.
Separated from his brothers, TIGER now reaches out to volunteers & visitors. And purrs non-stop when petted.
… Now if only someone would reach out to TIGER.
You can meet TIGER at Last Hope in Wantagh from Wed thr Sun from 12:30 to 6 pm without an appointment as long as you are wearing a face mask.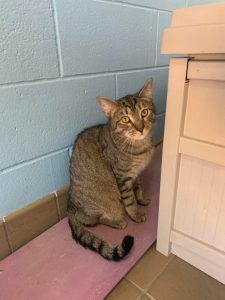 I've found my forever home! Thank you!