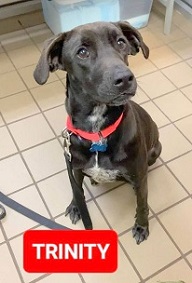 *Treat Yourself to a Lifetime with TRINITY*
She is an absolute doll.
Our 1 year old slim- face Lab mix from Georgia stops to snuggle against you when you are walking her.
It's as if she wants to "paws" to show her gratitude for rescuing her & giving her a new "leash" on life.
Next she needs a new home, and Life Will Be Extraordinarily Good for TRINITY, you and your family from now on.
Look at TRINITY's eyes.
Can You See the LOVE Tonight?
Come visit me at the Dog Adoption Center.
[contact-form 3 "Dog Adopt"]