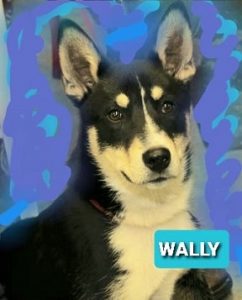 Wonderful WALLY Knows It's April Fools Day
WALLY is a sweet & handsome pup. He's a 6 month old Shepherd/Husky weighing 27 pounds.
He came on a transport from Kentucky.
So far he's been overlooked at Last Hope.
He would love to become a cherished Family Dog. But he is not going to get his hopes up today. He rather wait until someone who is serious about adopting him shows up for an appointment.
Are you serious about wanting WALLY? To meet him by appointment, please complete and submit a dog adoption application found on the Last Hope website homepage.
I've found my forever home! Thank you!