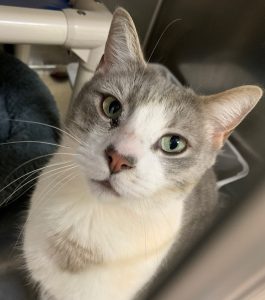 My name is White Storm and I am here to take over your heart and home.
I am a 3-year-old stunning boy but what is even more beautiful is my soul. I will come running to the front of my cage when I see company because I want scratches on my head and pets all over. I love the attention that I get here and as much as I love it, I hear a forever home is even better.
I have gorgeous markings- I can't wait for my forever family to see me and just go "wow!"
I look forward to meeting my family very soon.
If you are interested in meeting me, please fill out an application from the home page.
I've found my forever home! Thank you!