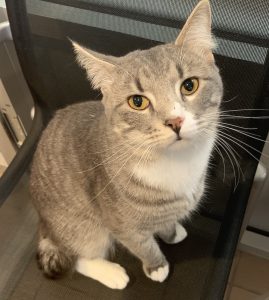 Meet BAHAMA:
Bahama is an exceptionally friendly, affectionate and playful boy. Bahama is approximately 3 years old and recently joined the Last Hope family all the way from an overcrowded shelter in Georgia.
Bahama and his best friend Cruise love to hangout and will immediately jump on your lap for hugs and kisses. They would love to stay together but understand if they cannot.
Bahama loves everyone and would make an excellent addition to a happy family.
If you are interested in adopting Bahama, please fill out an adoption application from our homepage.
I've found my forever home! Thank you!