Take a Close Look at BLACKBERRY .
This cutie is the only kitten in Last Hope's "Fruit" without Adoption Interest.
BLACKBERRY shouldn't be Overlooked.
He was rescued at 7 weeks old in Westbury, and then lovingly fostered before coming to Last Hope Wantagh.
BLACKBERRY is going to be 3 months old soon. Kittenhood is too precious to spend in a cage. Please consider adopting this adorable black kitten.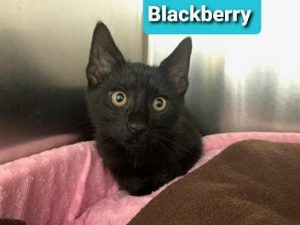 I've found my forever home! Thank you!