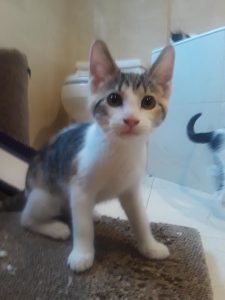 JOY is a joy!
Joy and her siblings were born in May 2020 and rescued as babies from a life outside. They have since been in foster care getting lots of love, playtime and cuddles.
Joy is very friendly, playful and the purrfect kitten.
She is looking forward to the day she meets the family that will give her a happily ever after. She promises to fill your life with joy.
If you are interested in adopting Joy, please fill out an adoption application from our website homepage.
I've found my forever home! Thank you!