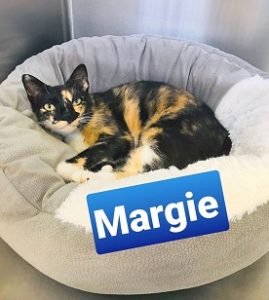 Meet MARGIE:
MARGIE, a petite 1.5 year old dark calico became homeless after her owner passed away.
She was left outside to fend for herself and noticed by a visitor to a housing complex in Ridge who was told about the owner's passing.
MARGIE was willingly picked up and placed in a carrier, and Last Hope was asked to take this sweet girl into our adoption program.
She is currently at our Wantagh Cat Center. MARGIE is vocal when volunteers pass by. Not sure whether she's sharing her tale of woe, or reminding each person to stop at her cage & stroke her pretty head.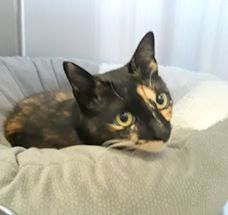 To meet MARGIE by appointment, please first complete & submit the Last Hope cat adoption application in the link below:
http://lasthopeanimalrescue.org/wp-content/uploads/2018/12/Cat-Adoption-Application-Form_rev12-2-18.pdf
I've found my forever home! Thank you!