This grey & white Beauty belongs to our "Miami Nice" litter. Six kittens, including PHOENIX were rescued at 8 weeks old in Brentwood….took several people, several attempts to trap all 6.
PHOENIX was socialized at Last Hope, and is now 2.5 months old, spayed and ready like the mythological phoenix to "rise above from the ashes & appear reborn as a beautiful bird".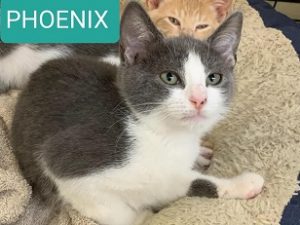 Well, this PHOENIX is a beautiful kitten who has risen above a life sentence to remain a feral, and via rescue has been transformed into a sweet pet cat.
Now all our PHOENIX needs is a kind adopter and her "rising above" will be complete…and her life will be comfortable and pleasant.
To meet PHOENIX by appointment at Last Hope, please complete & submit a cat application found on the Last Hope website homepage.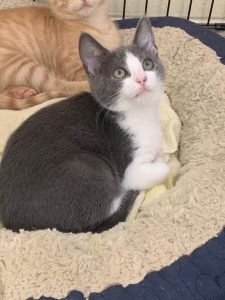 I've found my forever home! Thank you!