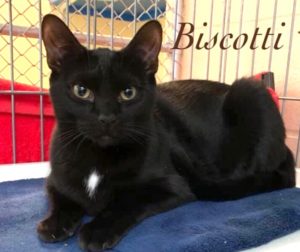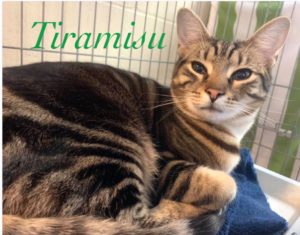 Tiramisu and his sister Biscotti were part of the "Italian dessert" litter, born on 3/24/19, and found in North Babylon. Tiramisu is a gorgeous brown tabby DSH, with an adorable rusty orange spotted belly.
Tiramisu and Biscotti were adopted, and much loved. But because of very unfortunate circumstances, and through no fault of their own, these darling cats have found themselves back at Last Hope. They are sad and confused, and cling to each other for comfort. We would love for them to find a true forever home together. Please come meet these sweet, friendly, loving siblings. They would love to join your family.
I've found my forever home! Thank you!