Do YOU Know BRUNO the Beagle? Well, YOU Should. YOU Should
Get to Know Him Very Well.
BRUNO is a 5 yr old Best Boy Beagle-discarded in Kentucky, most likely by heartless hunters; and desirable to loving, responsible people in New York.
Meet BRUNO at Last Hope in Wantagh.
Will YOU be here soon? We don't open 'til 10 in the morning.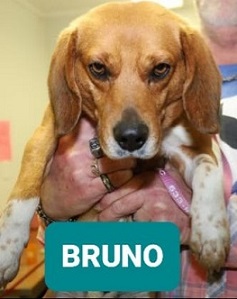 I've found my forever home! Thank you!